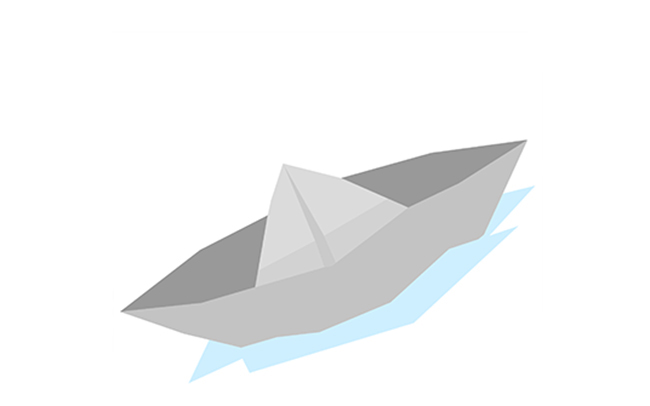 Pop-up Exhibition: Paper Boats Friday 22 April 1 – 5pm
Curated by Kingston University Psychology Students
All Welcome / Refreshments from 4pm
"Creating new circuits in art means creating them in the brain too" – Gilles Deleuze
Stanley Picker Gallery are pleased to support Paper Boats an exhibition of photography and paper-based sculpture inspired by themes of migration and the ephemeral.
Paper Boats has been curated by 3rd year BA Psychology students from Kingston University's Faculty of Art and Social Sciences as part of their module Psychology of Art and Film led by Dr Fatima Maria Felisberti, with exhibited artworks selected by the curators following an open submission promoted through University networks. All at Stanley Picker Gallery are very excited as this is to be the first display in our newly formed exhibition space beneath the Gallery mezzanine.
Project curators "hope to raise both awareness and funds in support of migrants within the UK", and some works will be for sale with proceeds going to Refugee Action Kingston – a local charity who provide advice and support for refugees and asylum seekers in the Kingston area.
Of the displayed pieces, three have been chosen to receive 'special prizes'. To find out who triumphs – and to see the work and to hear the artists talk about ideas in person, please join us at Stanley Picker Gallery 1-5pm, with a public 'crit' at 3pm and free refreshments accompanied by a release of paper boats from 4pm.
For more information please email Jawaria Farooq k1353320@kingston.ac.uk or visit the team's project page on facebook.
For more information about this project and others please contact Natalie Kay on 020 8417 4074 or email n.kay@kingston.ac.uk. To keep updated with Gallery Projects and Events please Sign Up to our mailing list and follow us on twitter @PickerGallery