What will the onboard community look like and what will they wear? The Gate and KSA Fashion are using this space to develop costumes for the people who will inhabit the boat as well as for the performances which will take place on and around the boat in autumn 2020. Taking inspiration from the Thames, its history, the local environment, as well as alternative groups who have suggested a new way of living, the contributors are experimenting with material and form to develop adaptable, transformable clothing.
Check back to this page to see how they progress!
The Gate (7 June)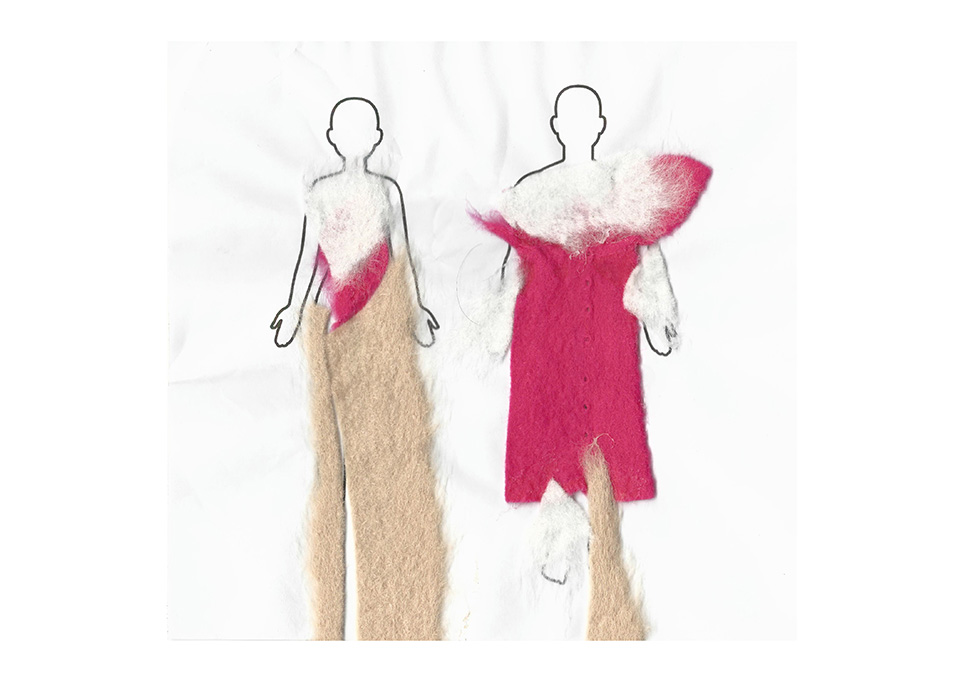 Produced by a member of The Gate
KSA Fashion (7 June)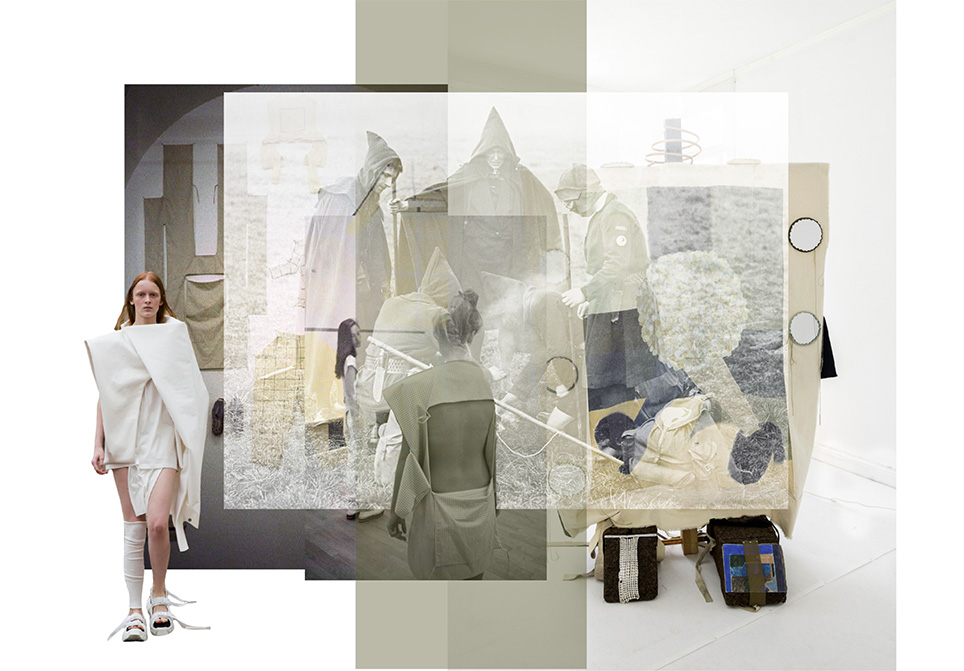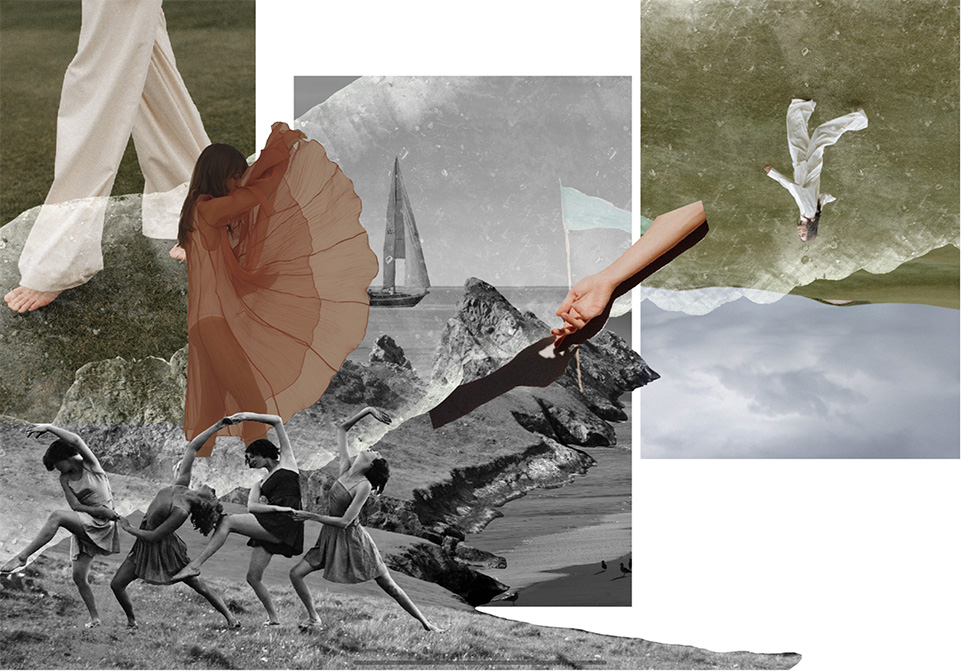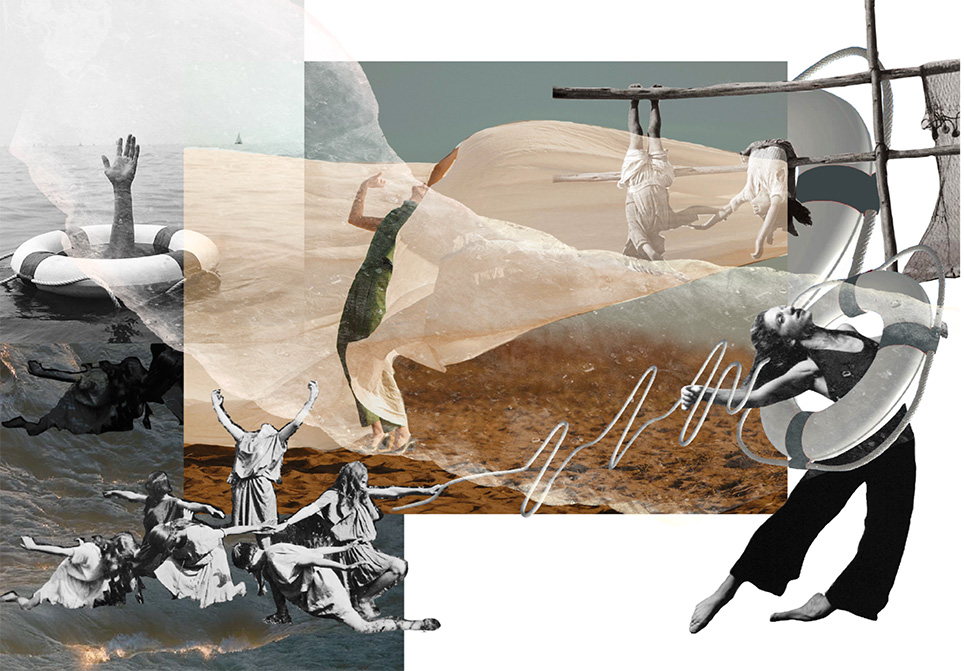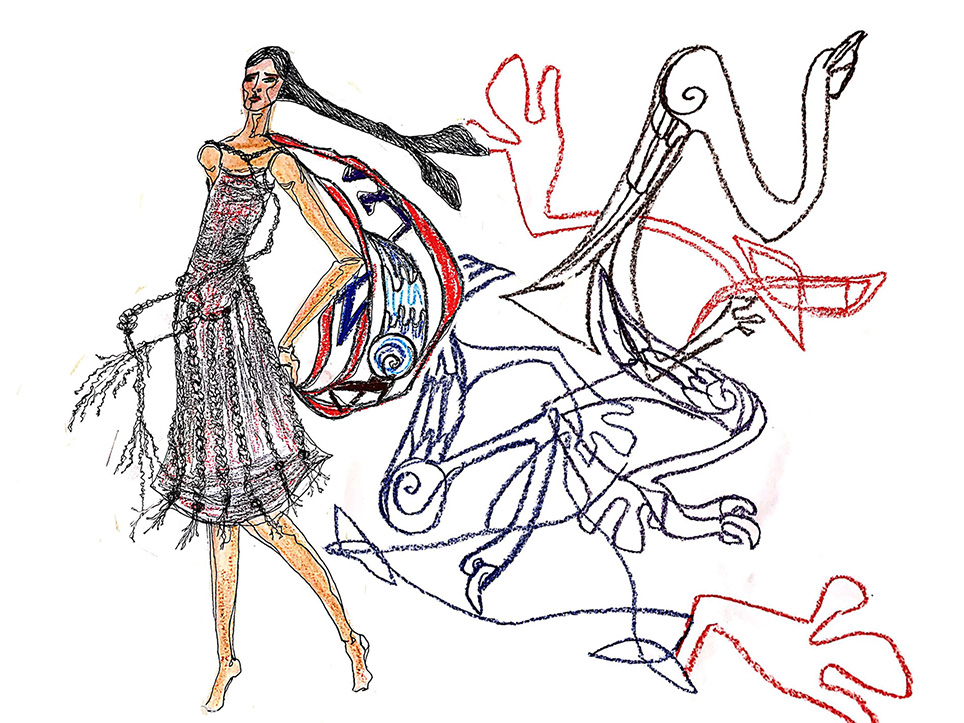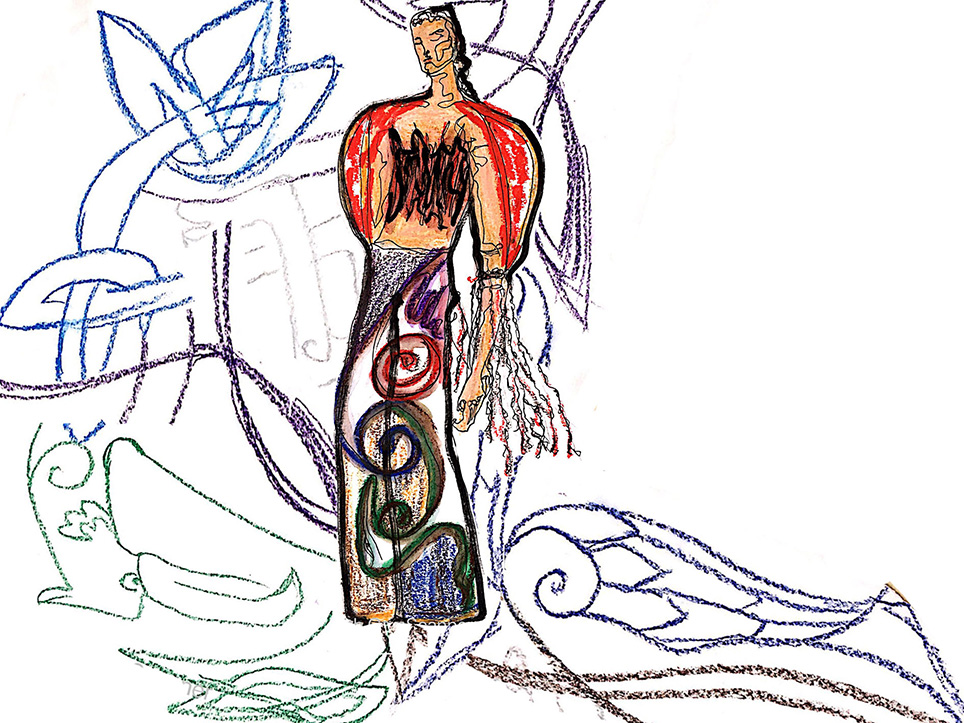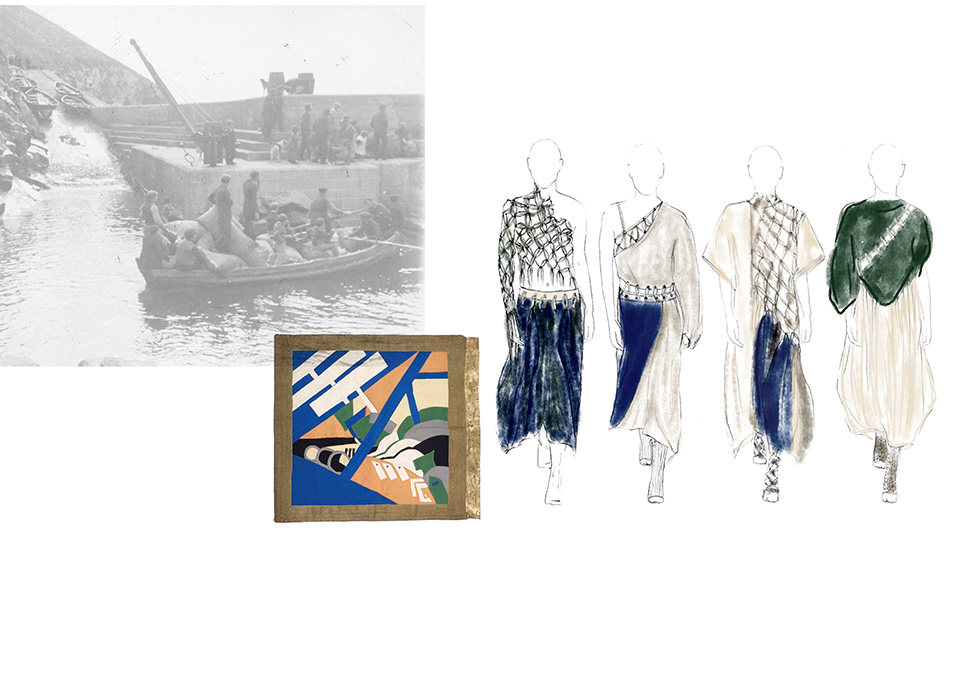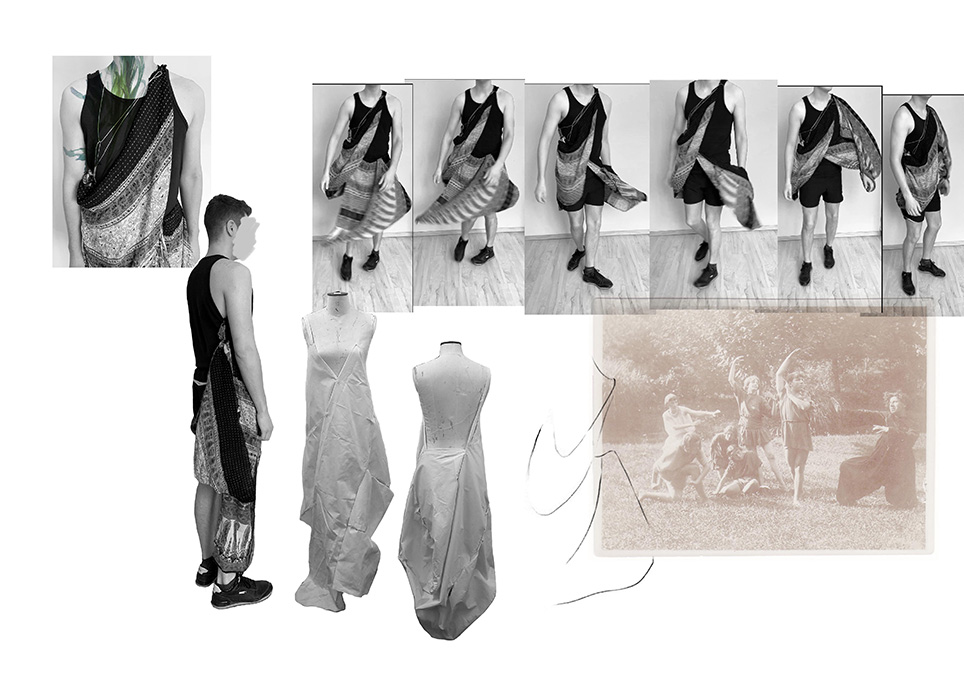 The Gate (6 June)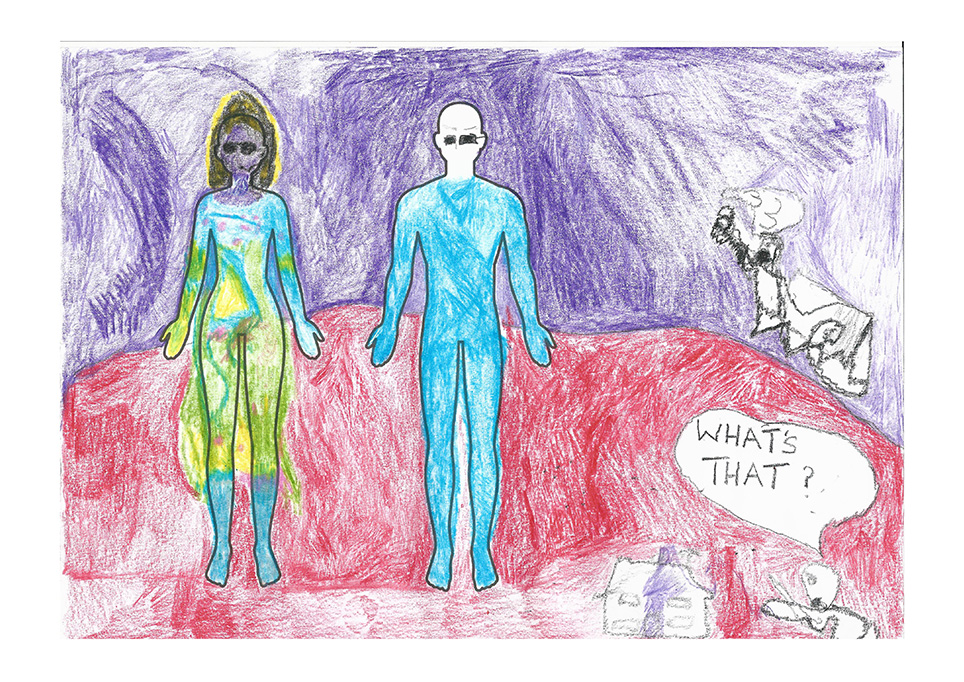 Produced by a member of The Gate
KSA Fashion (6 June)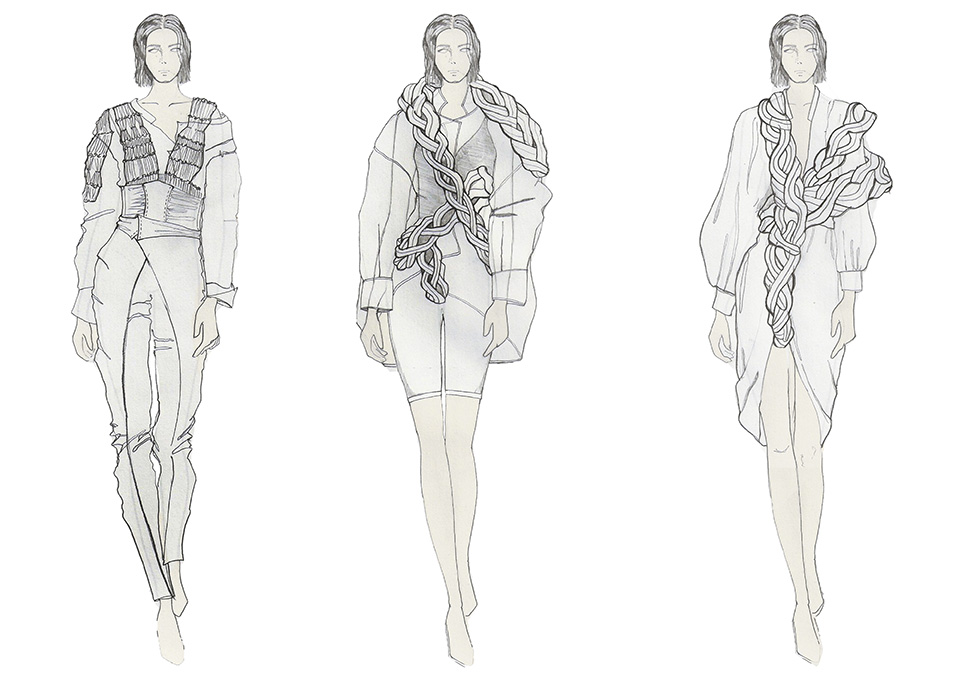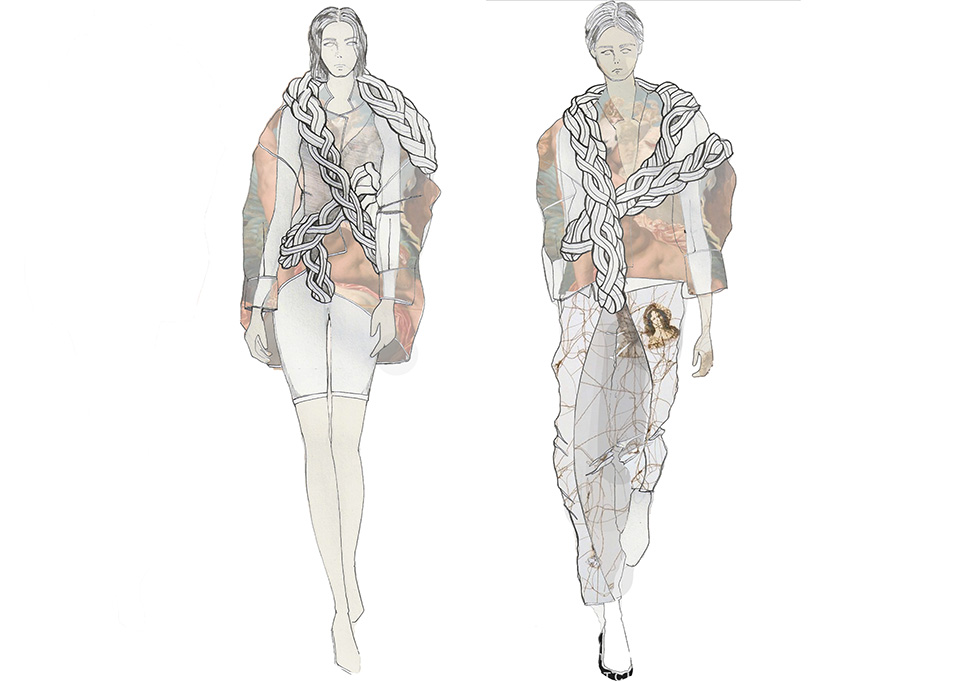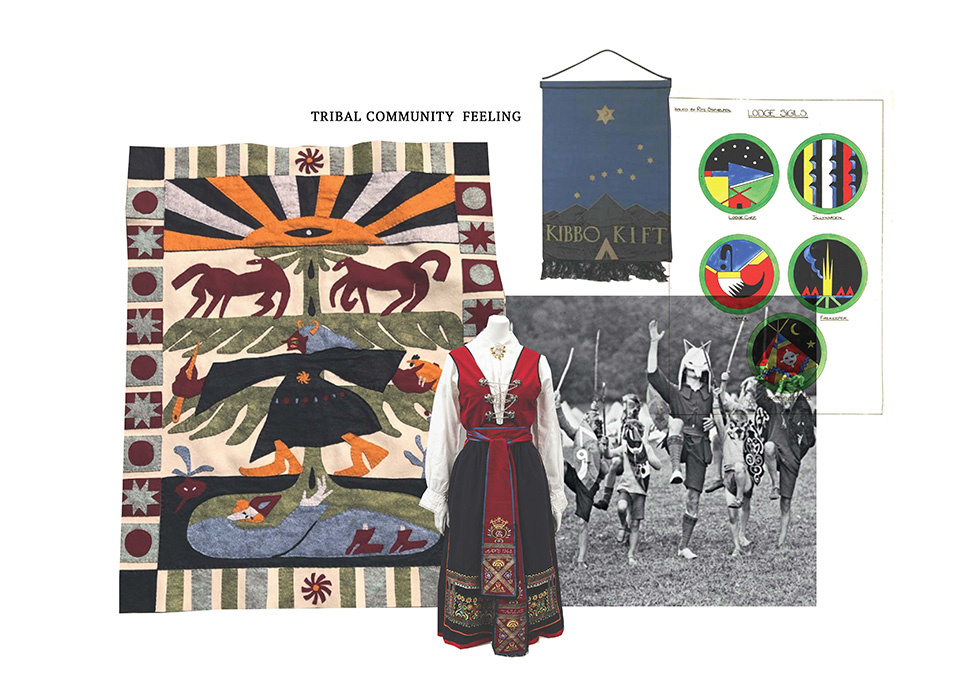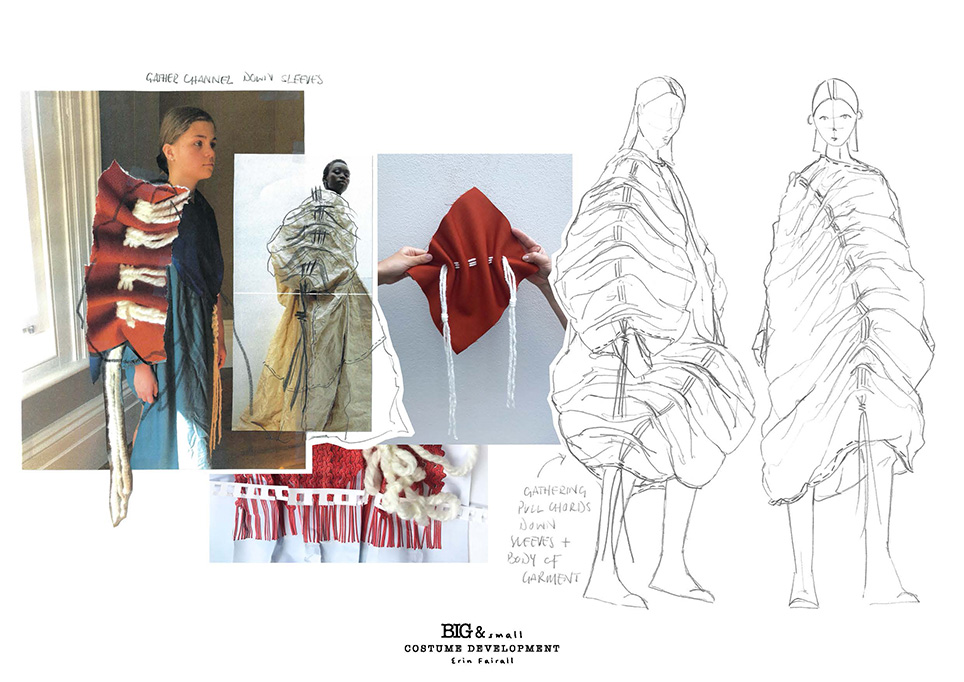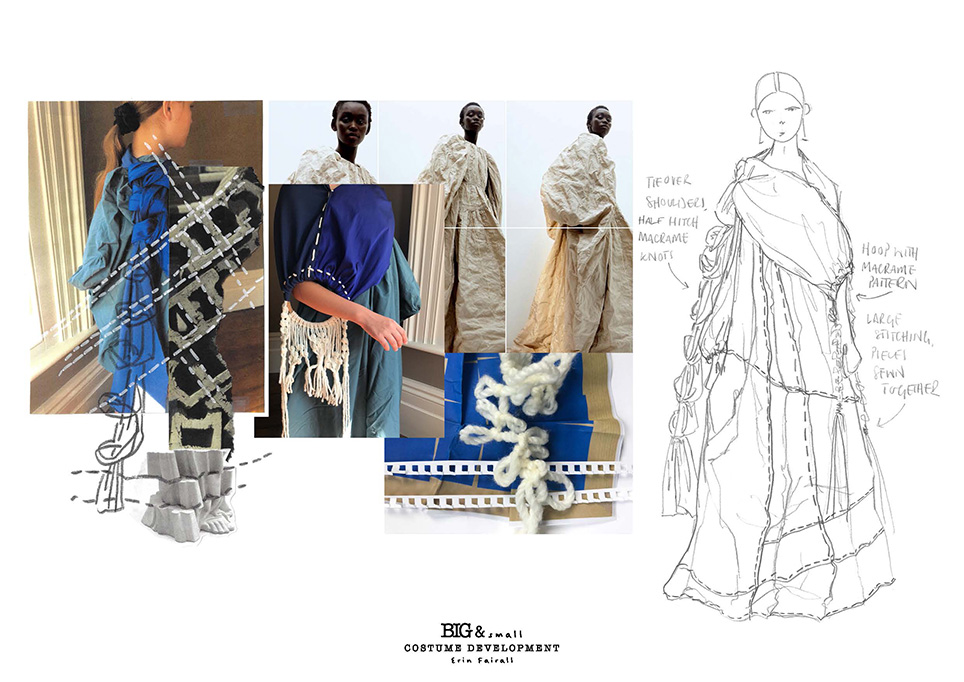 The Gate (5 June)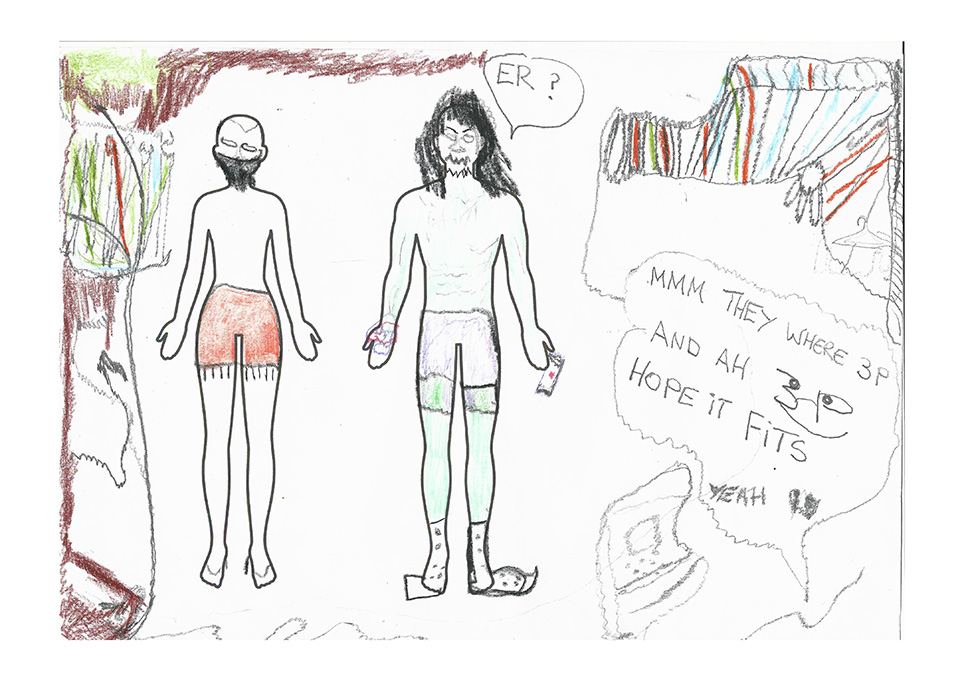 Produced by a member of The Gate
KSA Fashion (5 June)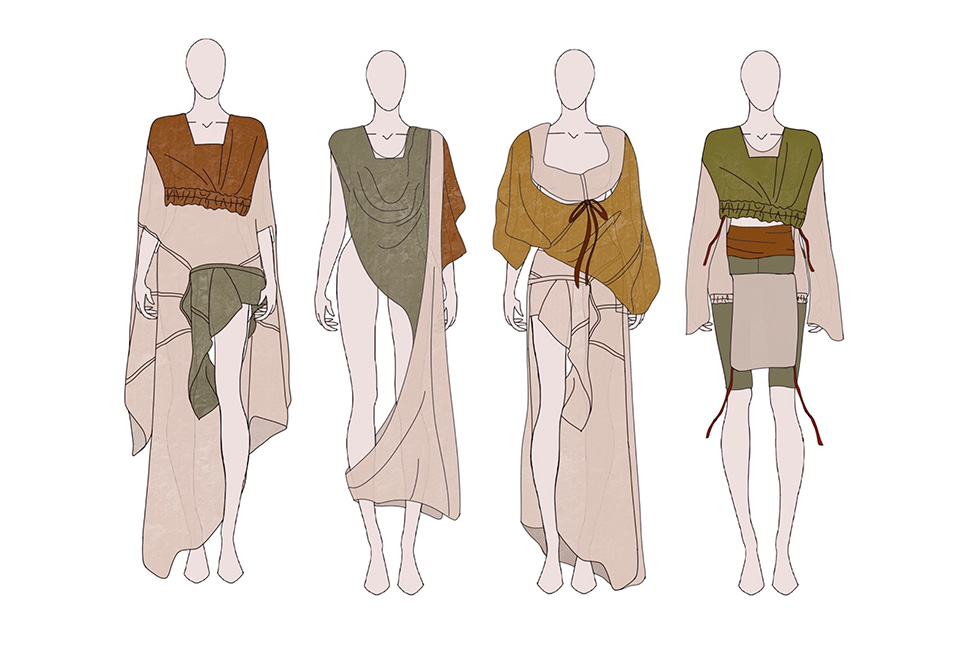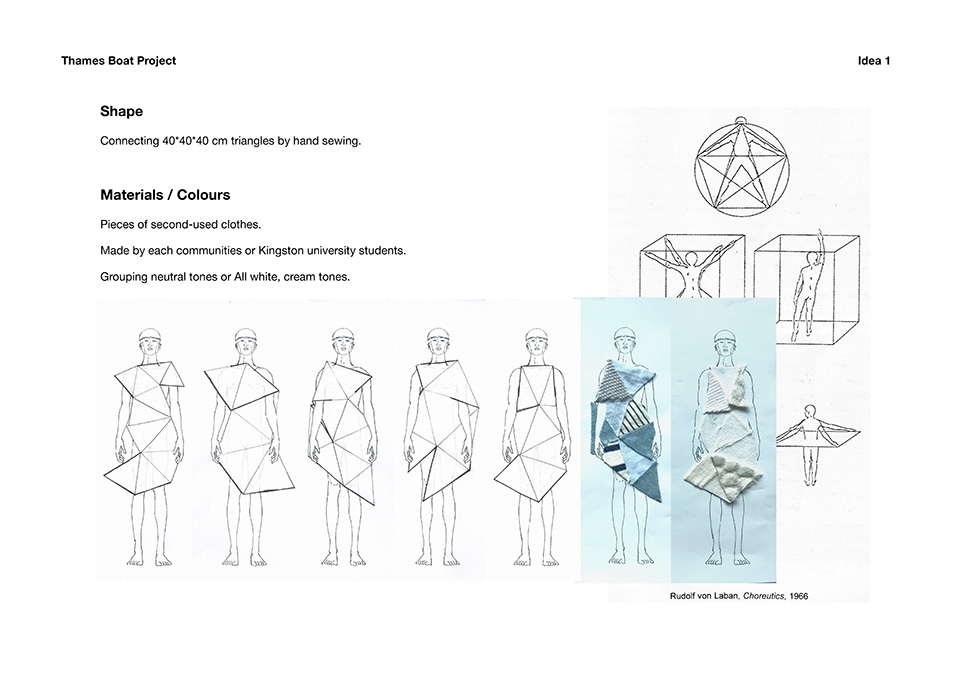 Yusun Lee: Yusun was directly influenced by the triangular architecture of the boat that will be on the River Thames. By studying movements he designed interesting patchwork costumes that represent the diversity of a community.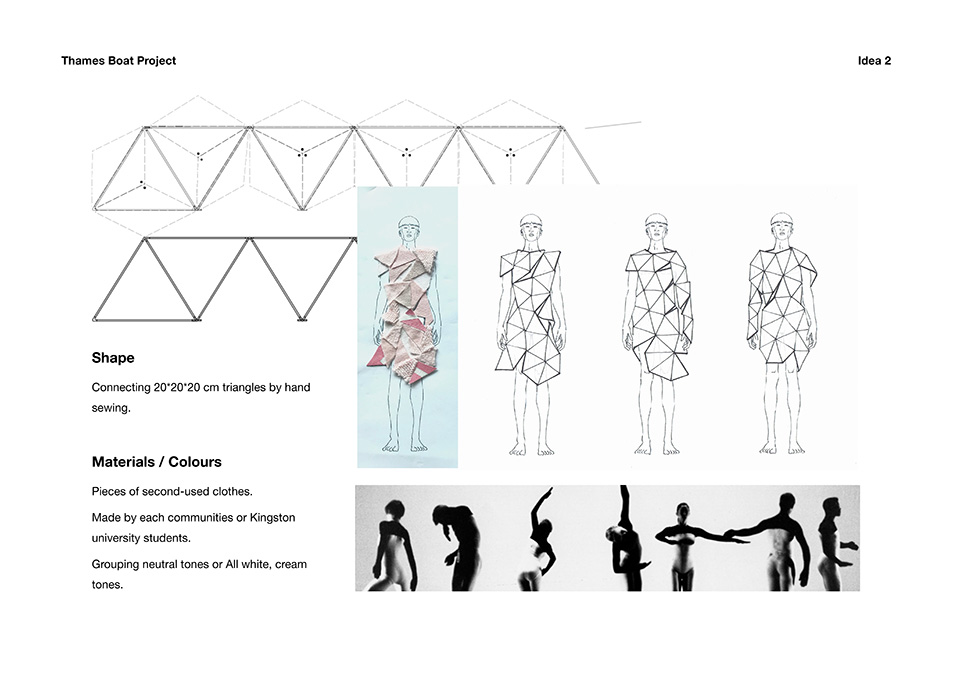 The Gate (4 June)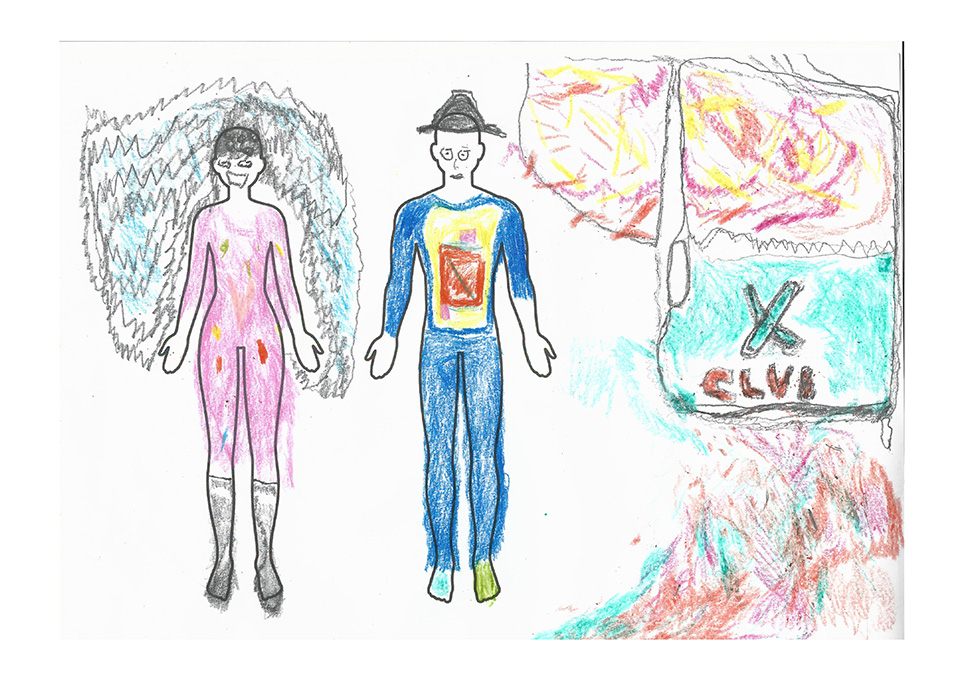 Produced by a member of The Gate
KSA Fashion (4 June)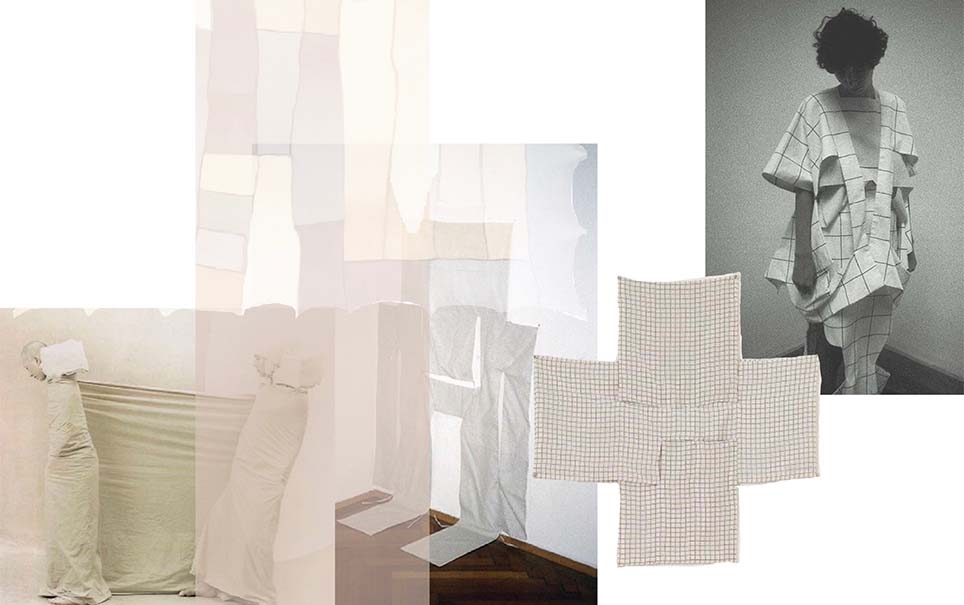 Meerim Mamatova: Meerim was inspired by the deconstruction of existing garments and performance art for her designs.

Daisy Gray - Development: Recycling a broken inflatable bed and crocheting an old bedsheet lead Daisy to her costume sketches.





The Gate (3 June)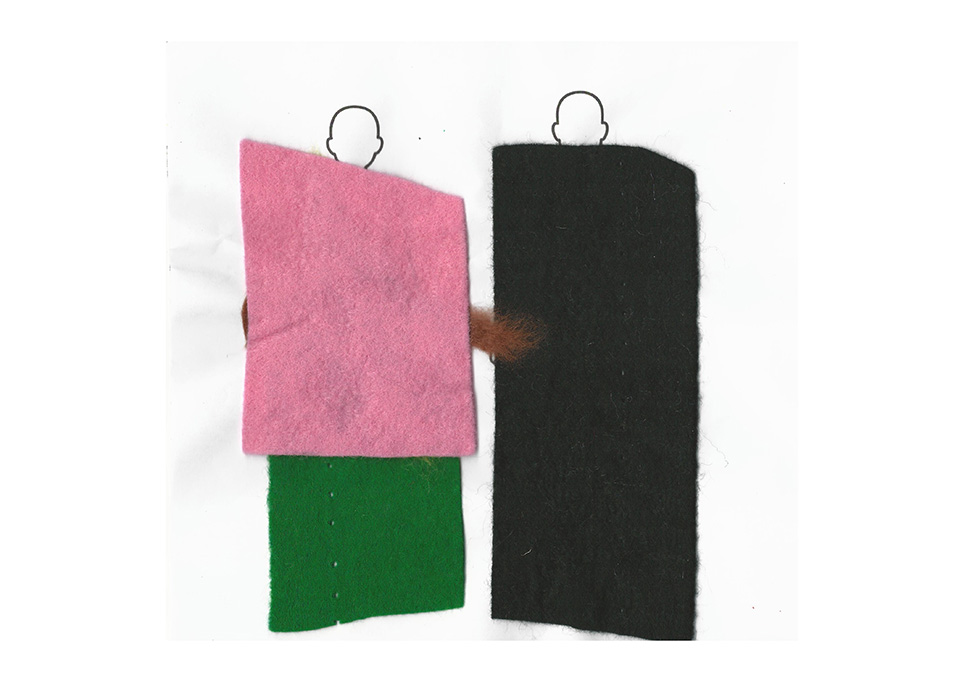 Produced by a member of The Gate
KSA Fashion (3 June)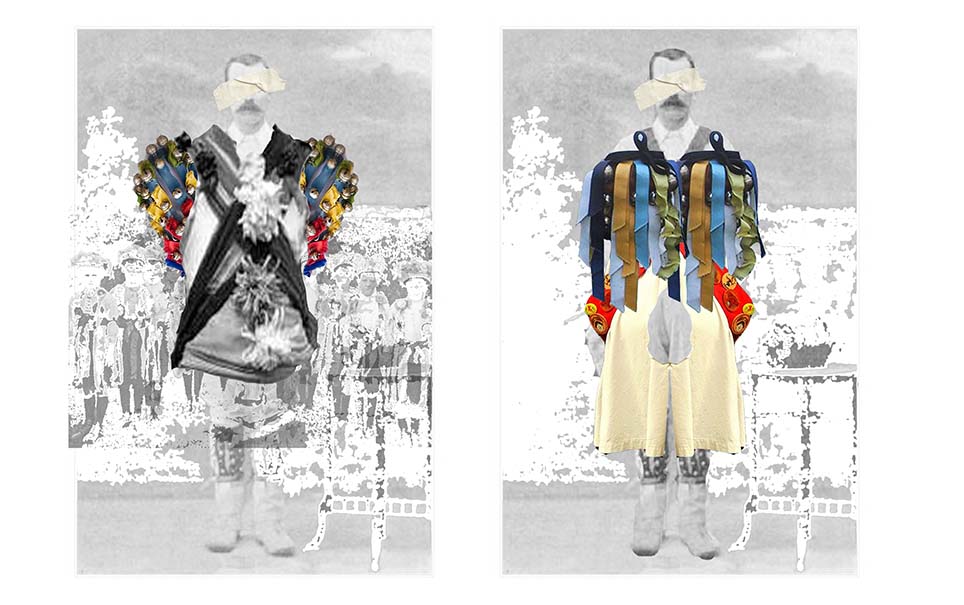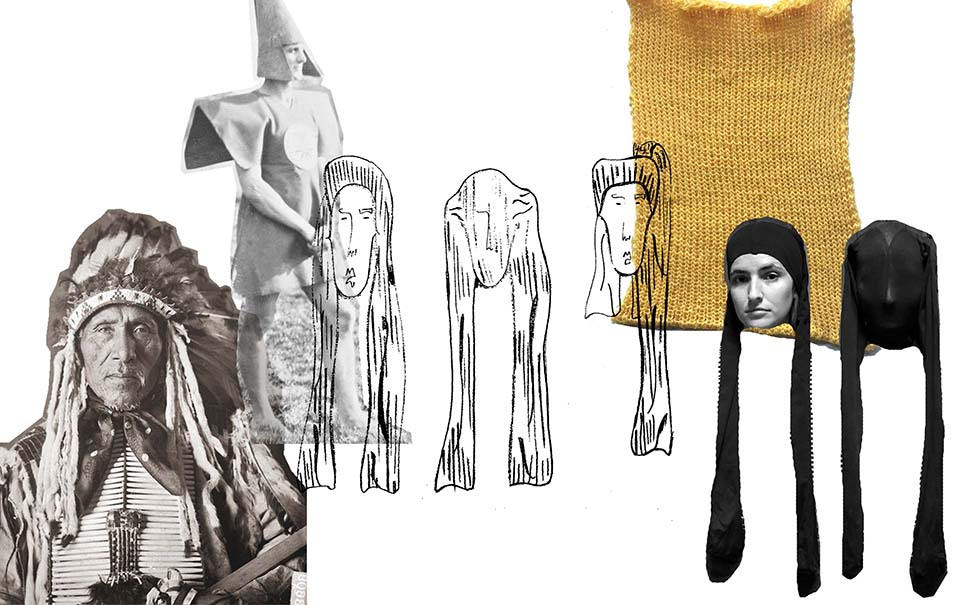 Joana Dias: Joana tests different approaches of incorporating knitwear into the costume. Here in shape of headpieces made from stockings.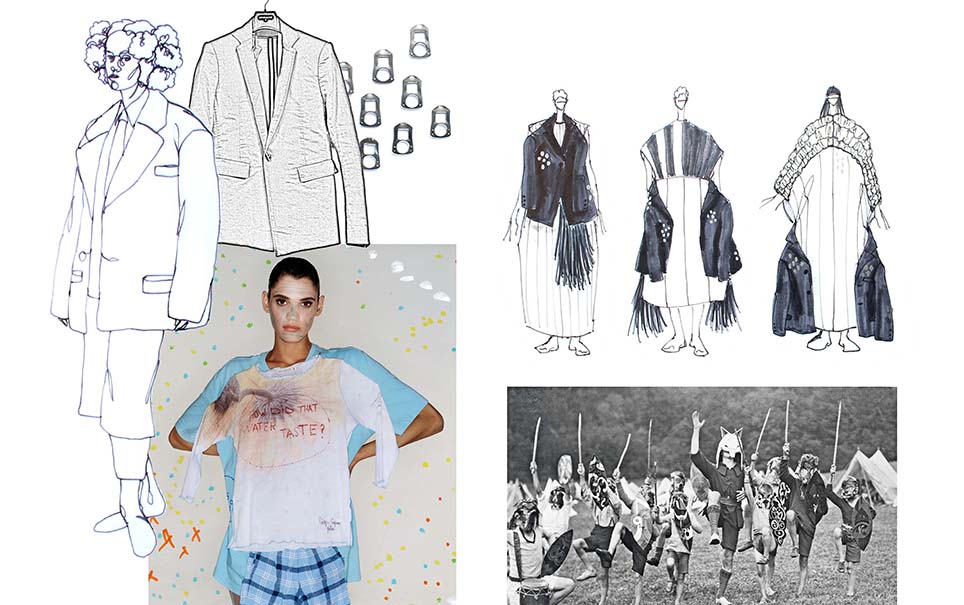 Sebastian Nissl - Triangle 1

Sebastian Nissl - Triangle 2
The Gate (2 June)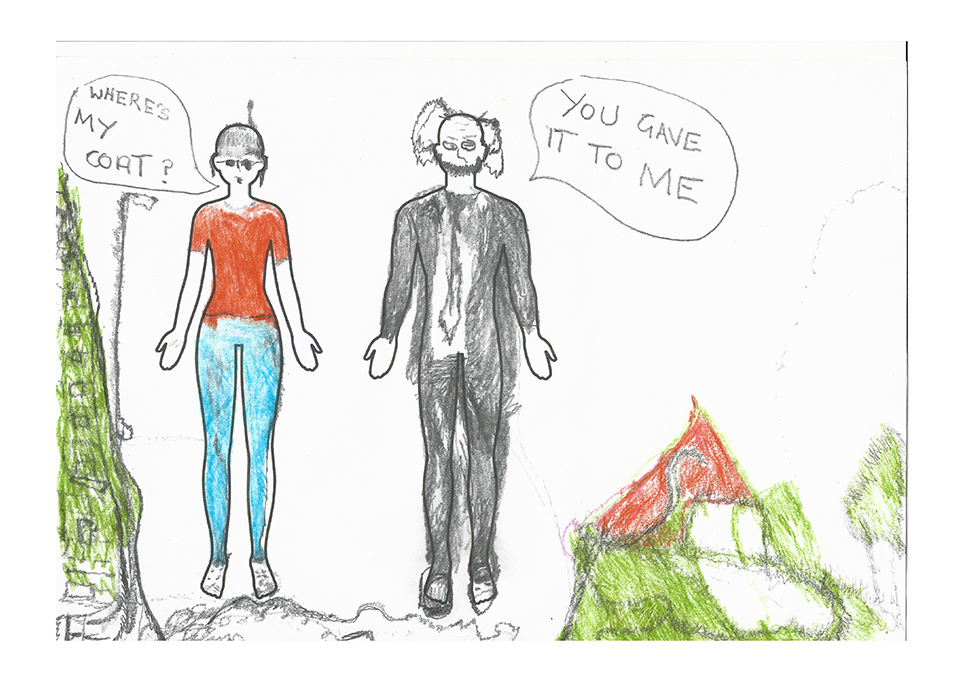 Produced by a member of The Gate
KSA Fashion (2 June)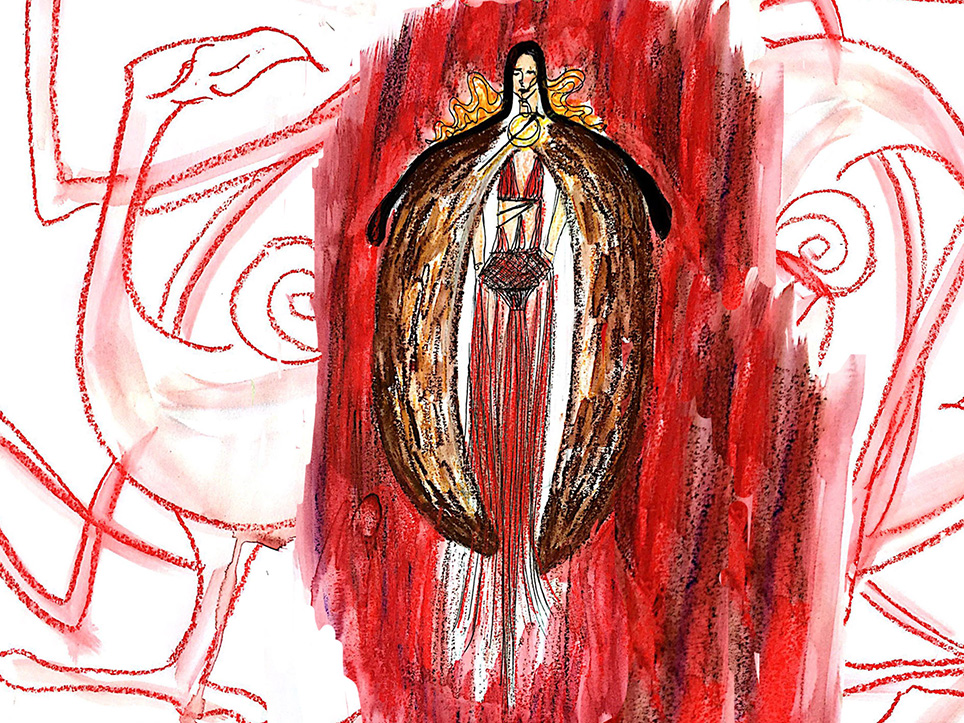 Eimear Kennedy Design 1: Influenced by the isolation of living on an island, Eimear based her designs on Celtic symbols and macramé.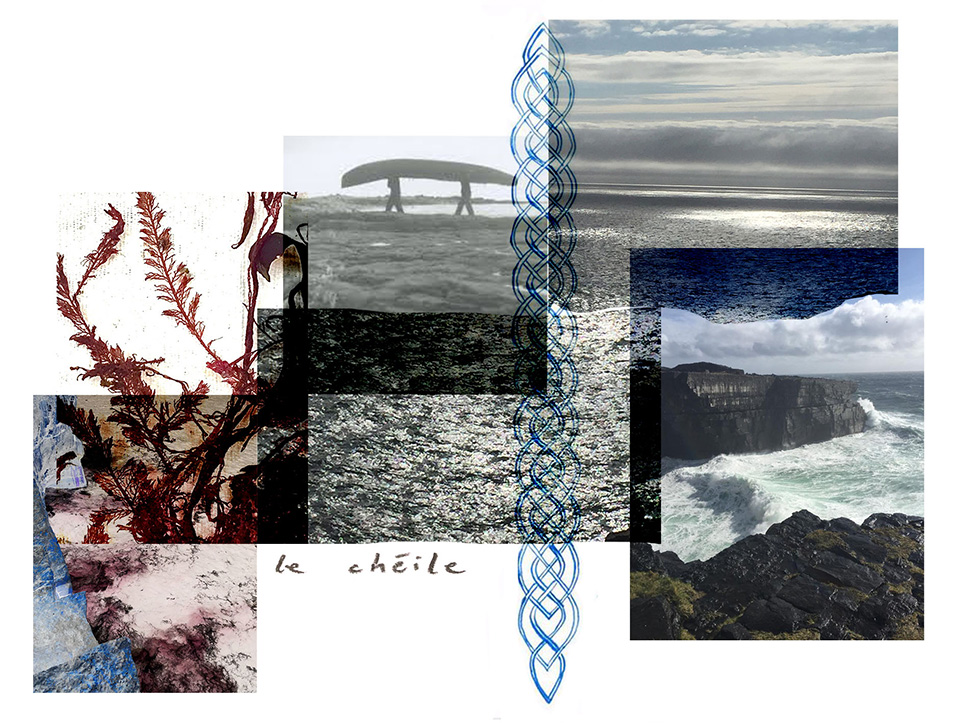 Eimear Kennedy: Celtic symbols and her own experience with islands lead to Eimears impressive seaweed prints.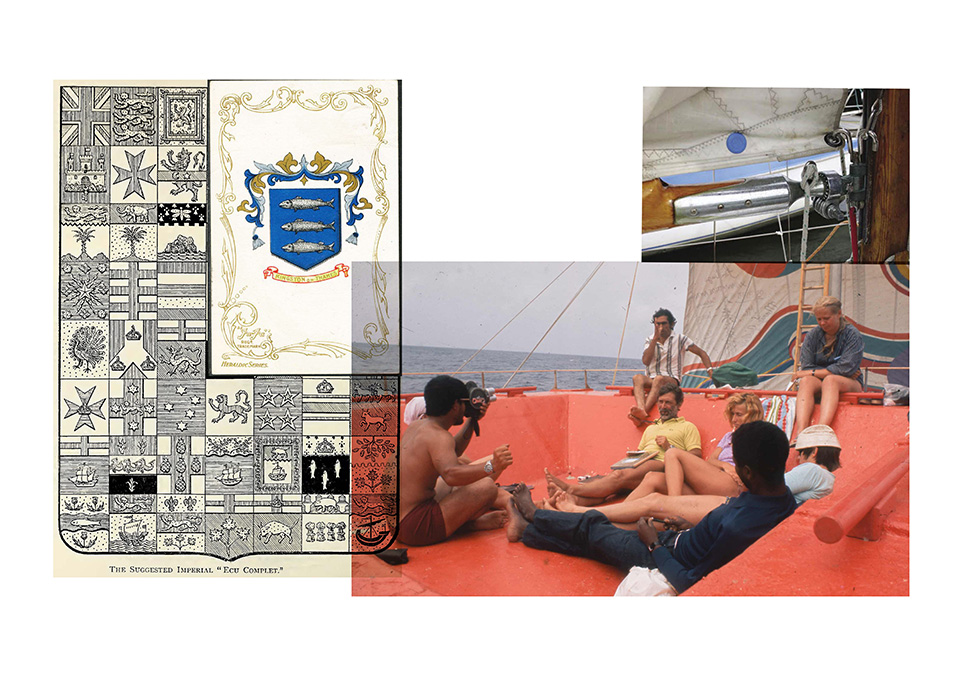 Milica Ceklerevac: Milica took a closer look at the Kingston heritage and life on a boat, which inspired our designs to be transformable.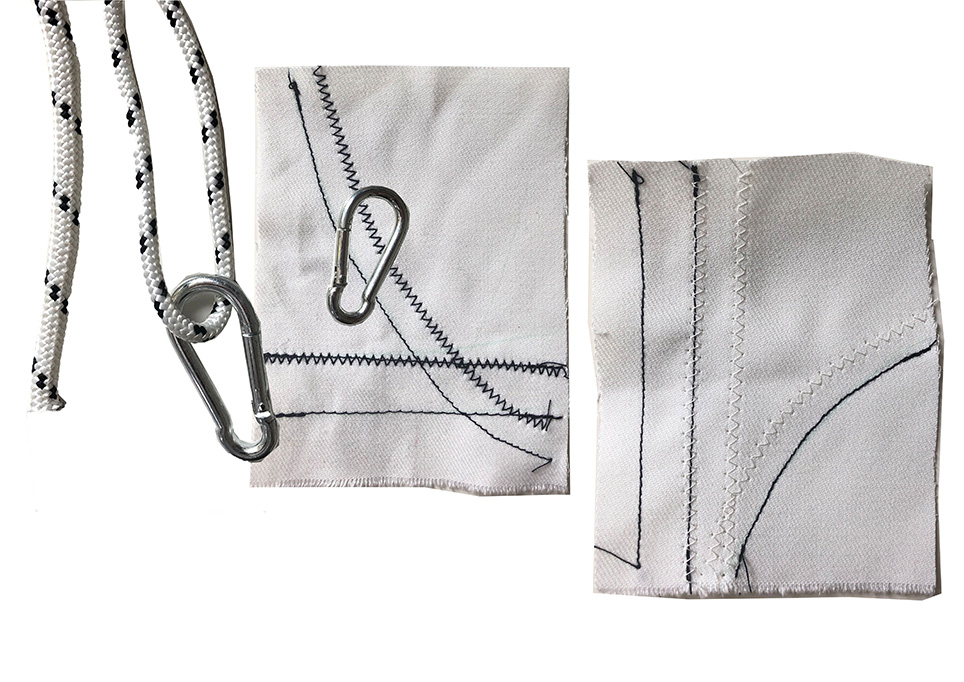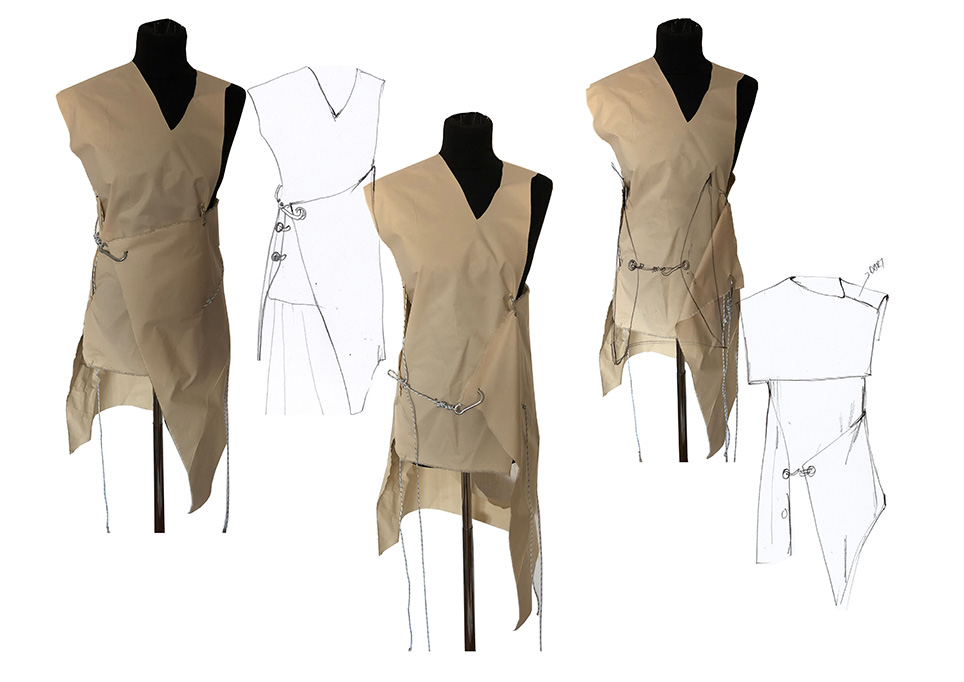 Milica Ceklerevac - Development 3: Knotting and tying used in shipping applied to the performance pieces.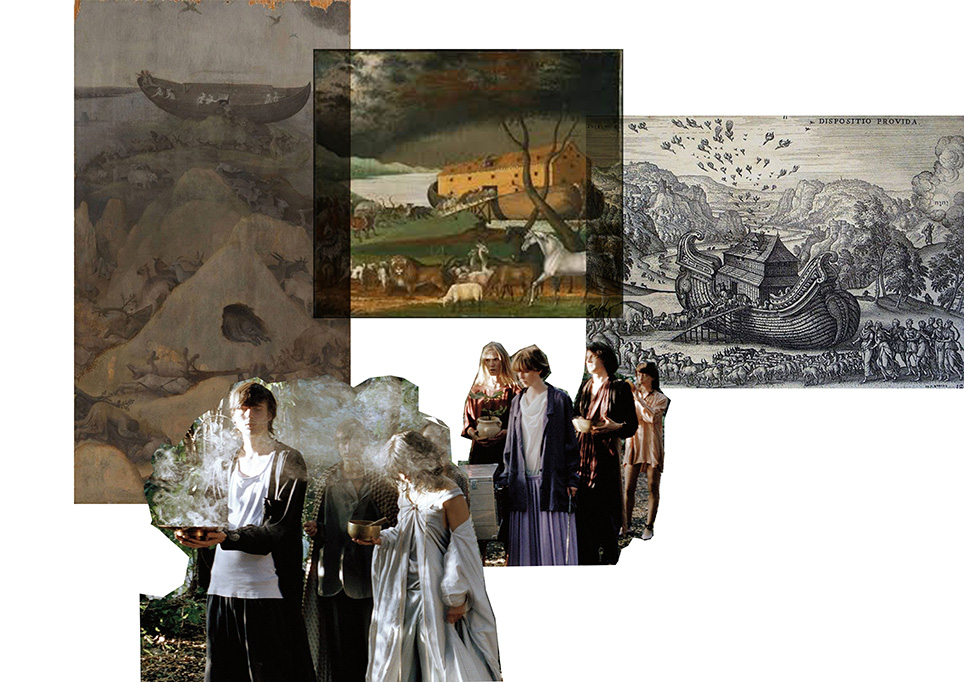 The Gate (1 June)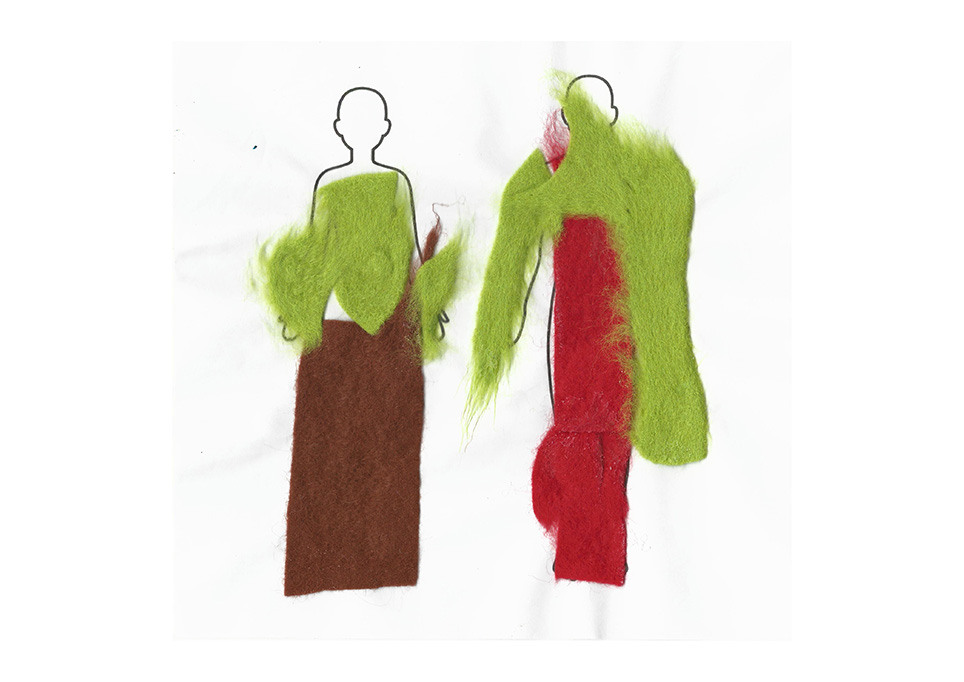 Produced by a member of The Gate
KSA Fashion (1 June)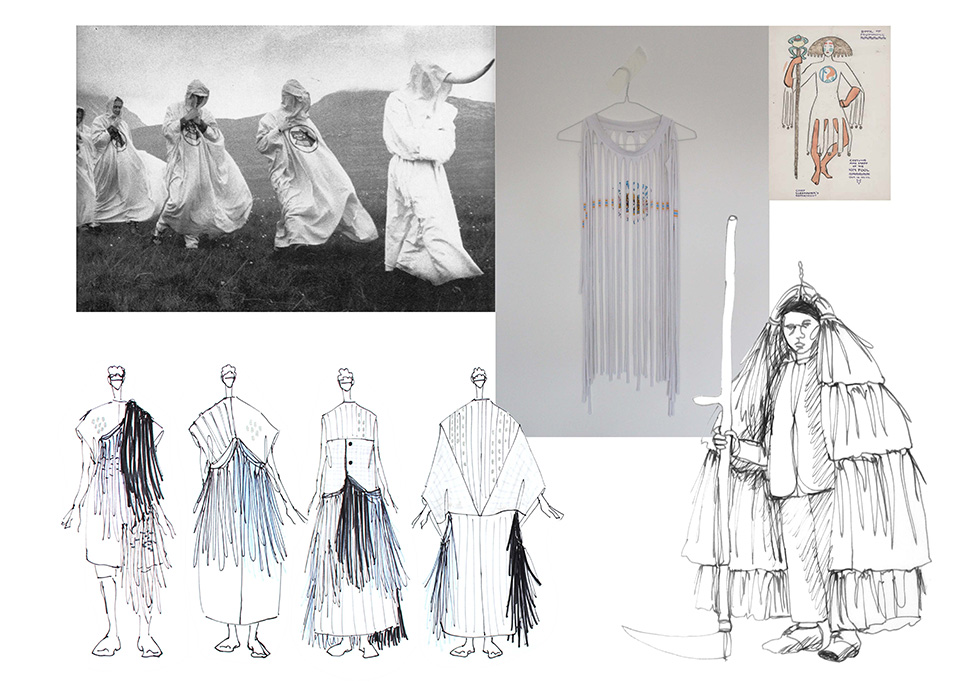 Sebastian Nissl: Inspired by the work of The Gate and with the performance in mind Sebastian recycled an old T-shirt of his to create fringe for his costume approach. Creating new materials and surfaces from what is accessible for the community.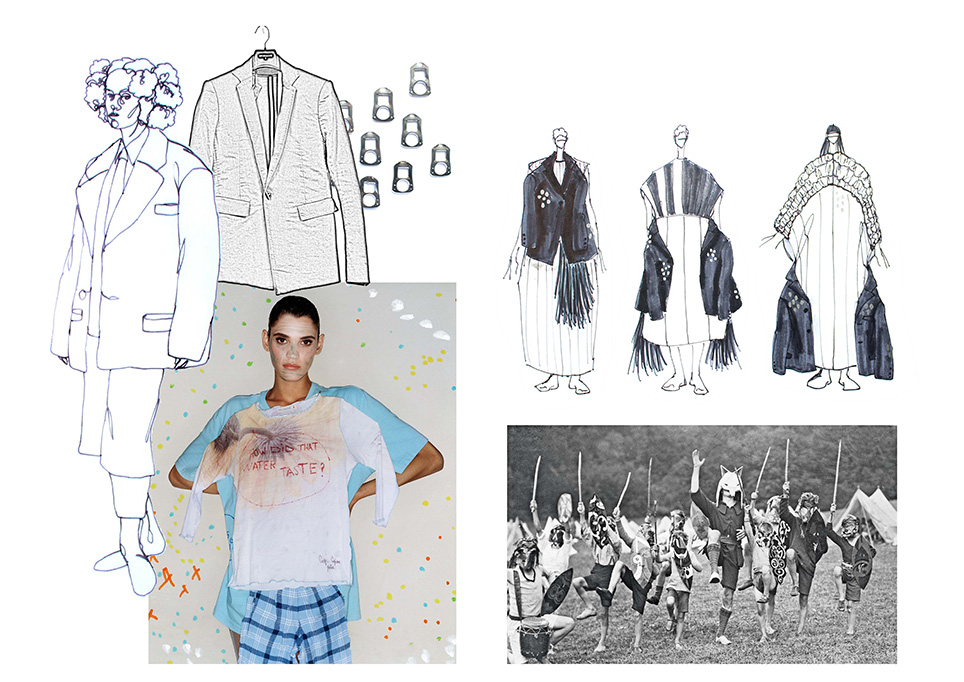 Sebastian Nissl: Deconstructing class defining garments like a suit jacket to create individualised performance pieces for a classless, stateless and humane society. This approach reflects on what certain clothing symbolise and to giving them a new meaning.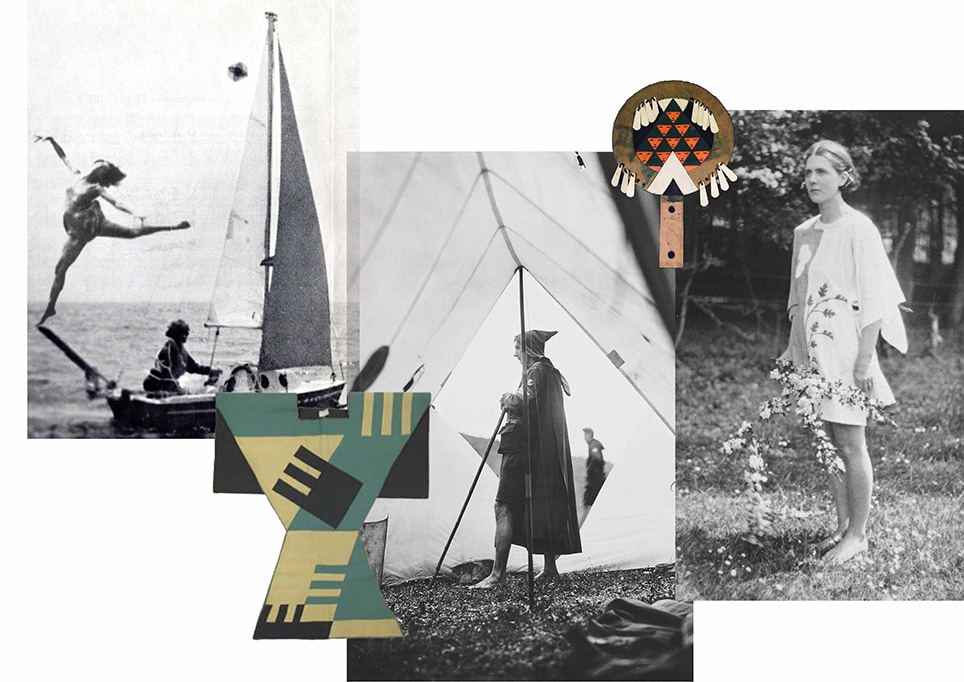 Klaudia Proskornicka: The Kibbo Kift wanted to lead civilisation out of social collapse, create a new culture and lead to a new world. This message is very similar to ours.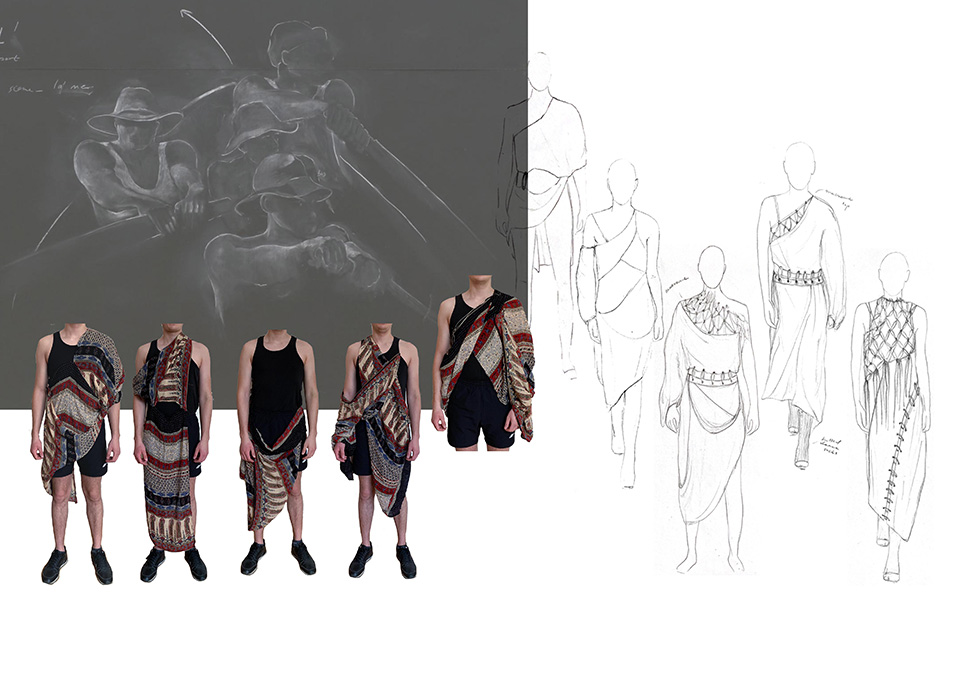 Klaudia Proskornicka - Development 2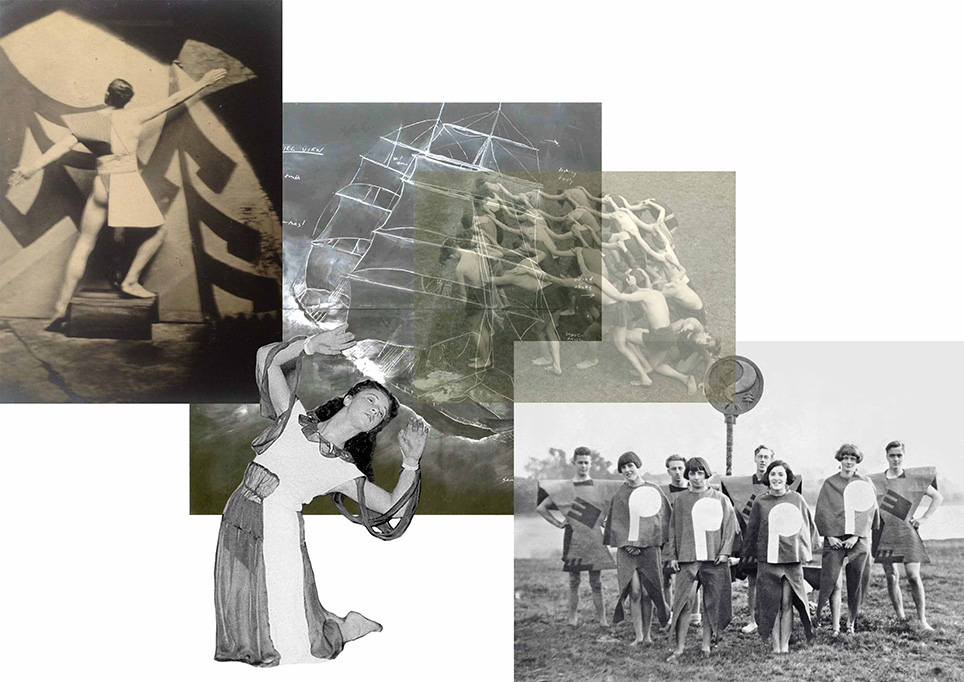 Sebastian Nissl: To personalise the costumes in every way Sebastian thought about recycling pull rings, which were collected by veterans, to create individual embroidery.
The Gate
The Gate is an arts and resource centre for people with learning disabilities based in Shepherds Bush, London. Largely we're an arts centre but we see ourselves as a base where people can come and be free to be themselves and express that in a creative manner and we think there should be a Gate on every street corner, for everyone. For more information visit The Gate's website and Instagram @54thegate
KSA Fashion
We are a collective of BA Fashion students with a special interest in this art project and performance. In direct collaboration with Ben Judd and the help of two MA Fashion alumni we are designing costumes that are influenced by our cultural, social and historical research. With the importance of community in focus we want the costumes to manifest a sense of belonging together. Our goal is to create performance pieces that generate a meaningful environment for the public to share their stories and encourage the evolution of our society.
Group Members: Izzi Oldland, Erin M. Fairall, Meerim Mamatova, Milica Cekerevac, Zainab Qureshi, Milli D. Welsh, Eimear M. Kennedy, Dharyl E. Usina Pantoja, Sayeon Kim, Sohyun Lee, Rachel Hall, Hester R. Cooper, Klaudia Proskornicka, Joana Santos Moreira Dias, Daisy I. Gray, Yu Zhao, Rebecca G. Wong, Yusun Lee, Sebastian M. Nissl, Maria Piene, Caroline M. Alexander. For more information about Fashion at Kingston School of Art, visit their website.